Tax Lien Certificates - Tax Deed Sales
in Montana MT
Montana is a decent state for tax lien certificate sales. Here is a summary of information for tax sales in Montana.
Interest Rate
10%
Redemption Period
2 to 3 years; commercial properties have a shorter redemption period.
Montana Tax Lien Auctions
Sales are held in July.
Montana Tax Deed Sales
Montana also conducts tax deed sales.
Bidding Process
All tax lien auctions are by competitive bid.
State-Specific Information
Montana is a decent tax lien state because the interest rate of 10% per year is reasonable and the state also has tax deed sales.
Visit this resource to learn more: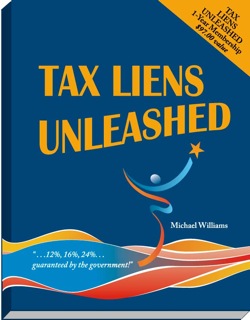 Montana Tax Lien Auctions or Sales are conducted in July.

Are you looking for: detailed information for every state that sells tax lien certificates and/or conducts tax deed or tax foreclosure sales?

If so,
Tax Liens Unleashed
is for YOU!