Visit this resource to learn more: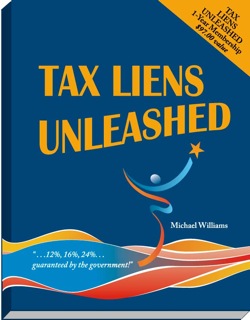 Tax Liens
A pool of liens placed on different property owners. The liens are placed on property that has delinquent taxes. In order for the owner to clear the title, the lien must be paid off. Often if the owner does not pay the taxes off, the lien is sold to investors. After a period of time expires, called the redemption period, the owner will forfeit the property to the investor.
In many states, pools of tax liens are sold to investors once a year at a public auction. To make the liens interesting to investors, an interest rate, ranging from 8% to as high 50%, is placed on the lien. If the investors buys the debt due on the lien, he/she gets a high return on their money. Otherwise, if the delinquent property owner does not pay off the lien during the redemption period following the sale, then the investor often gets the entire property for only the taxes, penalties and interest owed.
Are you looking for detailed information for every state that sells tax liens or tax deeds?