Tax Lien Certificates - Tax Deed Sales Kentucky KY
Kentucky is a decent state for tax lien certificate sales. The rate of 12 percent is reasonable. Here is a summary of information for tax sales:
Interest Rate
12%
Redemption Period
1 year
Kentucky tax lien certificate auctions
Varies, depending on county
Kentucky tax deed or tax foreclosure sales
Kentucky does not have tax foreclosure sales
Bidding Process
All tax sales are by competitive bid based on the interest rate.
State Specific Information
Kentucky is a decet tax sale state because the total return is 12 percent on certificates
Visit this resource to learn more: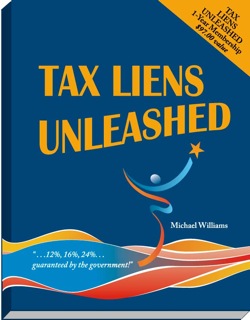 Latest Edition