Tax Lien Certificates - Tax Deed Sales In Indiana IN
Indiana is an excellent state for tax lien certificate sales. Here is a summary of information for tax sales in Indiana:
Interest Rate
Can be as high as 25%, flat 10% first six months, flat 15% second six months, overbid interest 10% per year
Redemption Period
1 year for A and B properties and 120 days for C properties, no right of redemption after the sale
Indiana tax lien auctions
Most county tax lien sales are in August, September and October
Indiana tax deed sales
Indiana does not conduct tax deed sales
Bidding Process
All tax lien auctions are by competitive bid.
State Specific Information
Indiana is an excellent tax lien investing state because the interest rate is favorable and a flat fee and if the property goes to foreclosure, the redemption period of 1 year is very short.
Visit this resource to learn more: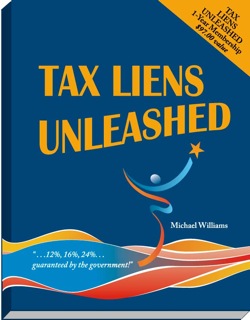 Newest Edition