Tax Lien Certificates - Tax Deed Sales
in Georgia GA
Georgia does not sell tax lien certificates. However, Georgia has many tax deed sales. The process is a little more complicated than in some states. In Georgia, tax deed sales have a right of redemption that pays 20% if the owner redeems the tax deed within one year.
Interest Rate
20%
Redemption Period
1 year
Georgia Tax Deed Sales
Held on the first Tuesday of any month. Contact the county treasurer for more information. Rules vary depending on the county.
Bidding Process
All tax deed sales are by competitive bid.
State Specific Information
Georgia is a good tax deed state because the auctions happen often. However, the foreclosure process in not easy.
Visit this resource to learn more: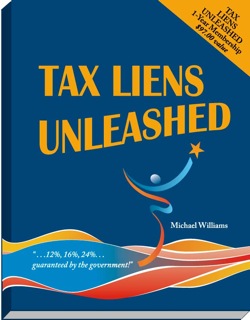 Georgia Tax Deed Auctions are on the first Tuesday of any month as determined by the county treasurer.
Tax Deed Sales also occur year round.
Are you looking for: detailed information for every state that sells tax lien certificates and/or conducts tax deed or tax foreclosure sales?
If so,
Tax Liens Unleashed
is for YOU!