Tax Lien Certificate Sales
in Colorado CO
Colorado is a good state for tax lien certificate sales. Many counties conduct their sales online (or have a private company such as Realauction conduct the sales for them). Here is a summary of information for tax sales in Colorado:
Interest Rate
9% plus federal discount rate
Redemption Period
3 years
Colorado tax lien auctions
Interest rate can get bid down, so be careful if bidding in popular counties.
Colorado tax deed sales
Colorado does not conduct formalized tax deed sales.
Bidding Process
All tax lien auctions are by competitive bid.
State Specific Information
Colorado is a decent state for tax sales. The interest rate of 9% plus the federal funds rate is fine; and property ownership, although rare, can be lucrative because land is often valuable.
Visit this resource to learn more: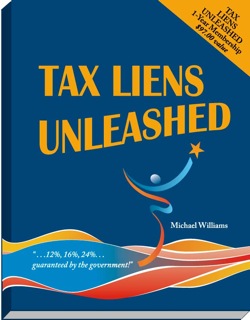 Most Colorado Tax Lien Auctions or Sales are in October, November or December.
Are you looking for: detailed information for every state that sells tax lien certificates and/or conducts tax deed or tax foreclosure sales?
If so,
Tax Liens Unleashed
is for YOU!